Marketing and Business Development Manager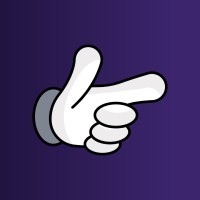 That.app
Job Functions:
Marketing & Communications, Sales & Business Development
Employment Types:
Full-time
Locations:
San Francisco, CA, USA
Marketing and Business Development Manager
That.app is a web3 company building innovative products for NFT collectors and creators. At That.app you'll have an opportunity to build state-of-the-art decentralized technology that will redefine global NFT markets. By joining us at this early stage you will make fundamental decisions that will shape the course of That.app.
As a GTM Manager, you will work closely with the CEO of That.app to craft and execute the go-to-market strategy, launch products to market, establish the brand presence in the NFT industry, and cultivate our community of users and supporters. You will interact with NFT collectors, creators, and brands on daily basis.
Things that you will do:
Launch products to market. You will work closely with the CEO and the business team, and launch products to market.
Create and execute the GTM strategy. Define channels, budget, messaging, target audience, and brand positioning.
Manage a community of users and supporters. In crypto and NFT, there is high importance of cultivating and working with the community of users and creators. You will manage our user community over Discord, Twitter, and email.
Establish brand presence. You will produce messaging and materials to support our value offering and positioning in the NFT industry.
Design and manage communication channels. From messaging, framing, and targeting, we are keen to communicate our mission to make NFTs easy in a clear way
Manage and acquire partnerships. Lead ongoing relationships and day-to-day communications with strategic partners. Participate in business development activities
Minimum Qualifications:
Proven success and track record of 4+ years in Marketing positions
Have launched B2C products to market
Experience working with cryptocurrency, blockchain, or NFT companies
Ability to think strategically, learn and execute quickly, prioritize effectively, and succeed in fast-paced and uncertain environments while acting autonomously
Experience in managing marketing budget, and owning and optimizing CAC and conversion funnels
Preferred Qualifications:
Established network in the NFT industry
Experience in establishing brand presence on Twitter
Experience in community management on Discord/facebook
Experience in branding and brand positioning through content creation, social media, and conferences
Strong analytical and problem-solving skills, matched with the ability to tell a consumer facing story
Has an entrepreneurial mindset, can succeed in fast-paced and uncertain environments while acting autonomously
Ability to adjust to other time zones for meeting stakeholders from around the globe
A good understanding of the Web3 industry and ecosystem; Must own NFTs
Based in SF Bay Area and willing to work in a hybrid model
Application
Please email your resume to jobs@that.app
Please write the job role and name in the email subject line
In the email - please state how you fit the minimum requirements of the job description