Product Manager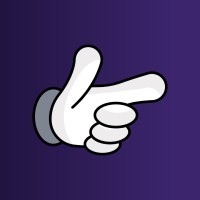 That.app
Job Functions:
Marketing & Communications, Sales & Business Development
Employment Types:
Full-time
Locations:
San Francisco, CA, USA
That.app is a web3 company building innovative products for NFT collectors and creators. At That.app you'll have an opportunity to build state-of-the-art decentralized technology that will redefine global NFT markets. By joining us at this early stage you will make fundamental decisions that will shape the course of That.app.
As a Product Manager, you will work closely with the CEO, company leadership, and top engineers to build a product that will impact millions of NFT collectors.
About That.app:
That.app is founded by an ex-Intel engineer with 6 years of experience in managerial positions in early stage startups and a Stanford MBA degree.
We are backed by six venture capital firms and notable industry influencers
We are based out of San Francisco Bay area and some individual contributors work remotely
Responsibilities:
Translate vision into execution. Work closely with leadership and process vision into actual product execution; you will build the product roadmap and set execution priorities for the dev organization
Plan and design features. you will plan exciting features including the UX/UI on Figma (together with the designer), product spec, and execution plan (together with the engineers)
Build technology products. You will participate in technical discussions and help developers remove technical roadblocks including testing APIs, reading smart contracts, and planning the software architecture
Work closely with people. CEO, developers, designers, partners, clients, and marketers
Conduct customer interviews. Staying close to the ground is important to us. We are conversing with many users and creators on a weekly basis to keep an eye on the current needs of the market
Metrics-oriented. We expect the PM to be very analytic and methodological in acquiring data and making decisions based on it; you will use product analytics tools and will need to constantly improve the performance metrics
Minimum Qualifications:
Proven success and track record of 4+ years in B2C product management
Experience with owning a full product cycle including ideation, development, launch, and growth
Experience with prioritizing organizational efforts effectively for a year, quarter, and for iterations of two weeks
Experience with planning software products
Has an entrepreneurial mindset, can succeed in fast-paced and uncertain environments while acting autonomously
Ability to adjust to other time zones for meeting stakeholders from around the globe
A good understanding of the Web3 industry and ecosystem; Must own NFTs
Based in SF Bay Area and willing to work in a hybrid model
Preferred Qualifications:
1+ years full time role in crypto/ blockchain/ DeFi/ NFT companies
Have worked on mobile/social network/fintech products
Have worked before in an early-stage startup
Background in Software development
BSc./ MSc. in Computer Science or Software Engineering